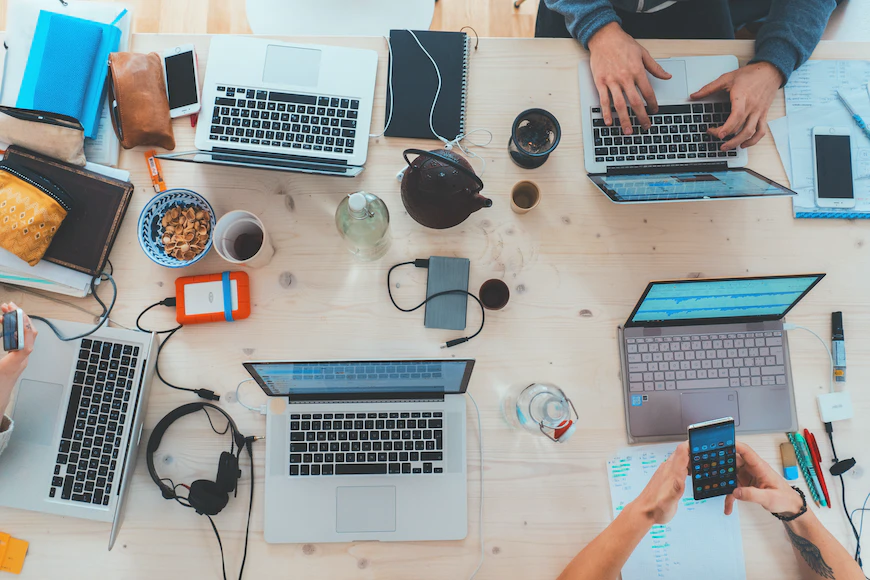 Our digital transformation services can assist you in optimising your operations or altogether changing the way you work. We can help you develop and implement a digital transformation roadmap, prioritize digital business and operational goals so that you can discover areas for growth and efficiencies that align with your objectives.
Diverse Solutions for Diverse Business Needs
Bring your partners along for the ride on the digital transformation. Here we assist clients in the development of a unified strategic plan, the prioritisation of digital projects, and the delivery of a solid plan that specifies what you have to do and how you will achieve the goals.
Do you want to know if you've chosen the best digital solution for your needs? We can help you with feasibility analysis to help you describe your business challenges, study and analyse options, and develop solutions. In order to inform activities, we can also create prototypes and undertake user research as well. Give us a try and we won't let you down.
Our professional assessment service can assist in identifying usability issues in a digital interface. This system is based on well-known usability concepts and provides feedback on how well your interface satisfies the demands of your users. We can help recommend any steps needed to enhance and address issue areas highlighted by the review using the information we have on hand.
Obtain team support for your digital strategy. By analysing stakeholder requirements and motivations, identifying impediments, and building cohesiveness, our key stakeholder's activity helps to get everyone on a similar page toward a common goal. Structured interviews, team alignment exercises, performance meetings, and project displays are some of the ways we achieve this.
How does your online presence compare to that of your competitors? We can undertake a competition study to identify major players in your sector, determine what's working (and what isn't) in the digital world, and make recommendations on how you can do better.
Consider the digital transformation journey from discovery to engagement from the perspective of your customer. We can plan your customer's visual journey to identify and explore your online platforms and accomplish a goal. We examine the route in its current state and make recommendations for improvements.